KGMI Services Accredited as Odisha's First & Only Gold Certified MSME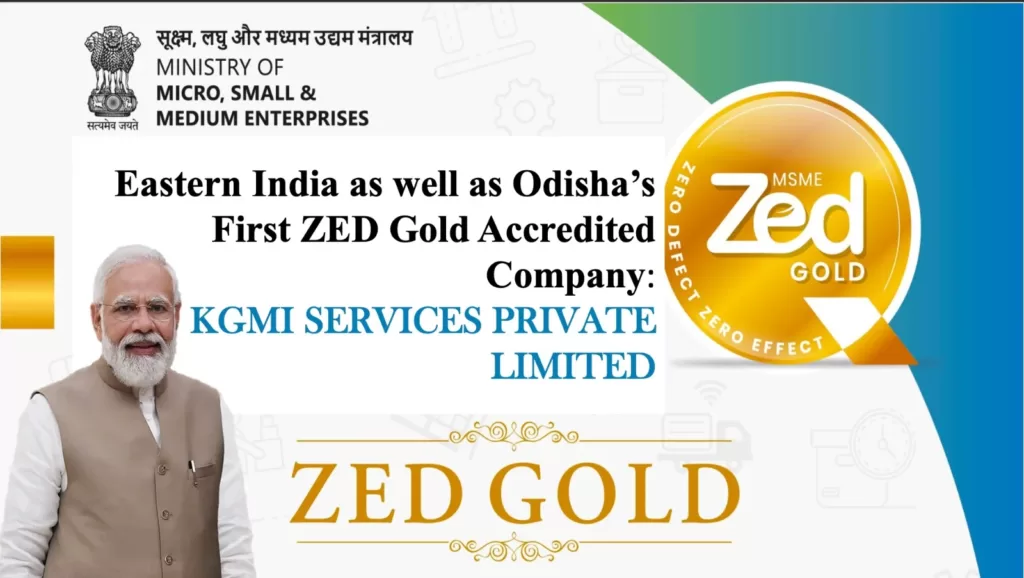 Today on 22nd Feb , 2023, Our Company KGMI Services Got Accredited as ZED Gold Certified in MSME. One of the huge recognition for a MSME.
After CM laid foundation stone on 17th Feb 2023 , which marks a significant milestone for us. We are proud to announce that KGMI Services has become the first company in entire India to receive the Gold Certificate under the Central Government's ZED (Zero Effect, Zero Defect) Scheme under the category of Manufacturing Wooden Products. This recognition is a testimony to our commitment to excellence in all aspects of our operations.
KGMI Services has been operating in this industry for the past 20 years and has hired over 70 people. We take pride in being a responsible employer, and our employees are the backbone of our success.
We plan to invest around 10 crores in the next two years and create employment for 120 people, which will not only strengthen our position in the industry but also contribute to the local economy.