CM Naveen Lays Foundation Stone for KGMI Services & Other Industries – News Room Odisha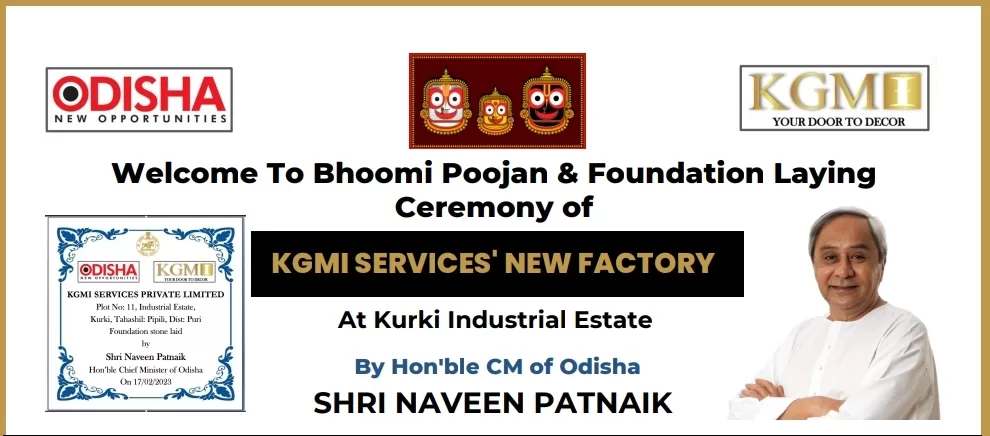 Bhubaneswar: Chief Minister Naveen Patnaik inaugurated and laid foundation stones of various projects spread across seven sectors in various districts of the state. The projects entail an investment of Rs 1650 crore and have a potential to create employment opportunities for 4,527 people. The projects will give further boost to the Invest In Odisha initiatives and generate employment for the youth.
Odisha has successfully conducted the Make in Odisha Conclave 2022 garnering massive investment interest from investors across sectors and geographies. Keeping the Chief Minister's vision of faster conversion of intents to grounding, the Government of Odisha's focus has now moved on to the grounding of more and more industrial projects.
Naveen inaugurates the projects of Ashirvad Pipes Pvt. Ltd and Supreme Industries Ltd. He will perform the ground breaking of Amrit Dhara Nutrifoods LLP, Aspen Lake Suites LLP, DN Sea Shells Pvt. Ltd., Globus Spirits Limited, IFGL Refractories Limited, Incture Technologies Pvt. Ltd., Indian Potash Ltd., JMS Medicon, JSE Infotech Pvt. Ltd., KGMI Services Pvt. Ltd., Luxurio Assets Private Limited, Mayfair Hotels & Resorts Ltd., Nilachal Engineers, Oricon Enterprises Ltd., Oricleen Private Limited, Sao Breweries and Distilleries Pvt. Ltd., SMS India Pvt. Ltd.
Content Source – https://newsroomodisha.com/cm-naveen-to-inaugurate-and-lay-foundation-stones-of-19-projects-today/